Moderators: Abou Jamra, Prince Cadmus II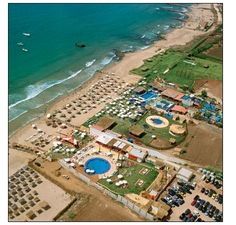 High rise is next...
We can get it to look like the Gold Coast.

All we need is a nice tourism marketing Campaign like "Ye7ra Denak Waynak!" like the Aussie Toursim campaign "where the bloody hell are you" and then we should let all Aussie Jieh people to rent out their year long empty homes to tourists.

Welcome to the new Jieh. Lebanon Starts here...
senior member
Posts: 715
Joined: Sun Apr 09, 2006 2:23 am
Location: Sydney, Australia
I can guarantee that that photo is at least 3 years old..
From my knowledge, the beach on the upper end is Bamboo Bay, but in 2004 a new pool replaced the original small one on the lower end..
I think a few other changes have been made to the old Moorea beach shown there at the bottom of the picture... but that's Taht el Chir for you...
I wonder when Jieh's northside residents are going to make up their minds on whether to develop that "rock ridden land with no roads" area or keep it for successive generations to fight over.
Don't piss down my back and tell me it's raining.
"Upon the Tsurian sea the people live who style themselves Phoenicians...
These were the first great founders of the world
Founders of cities and of mighty states"